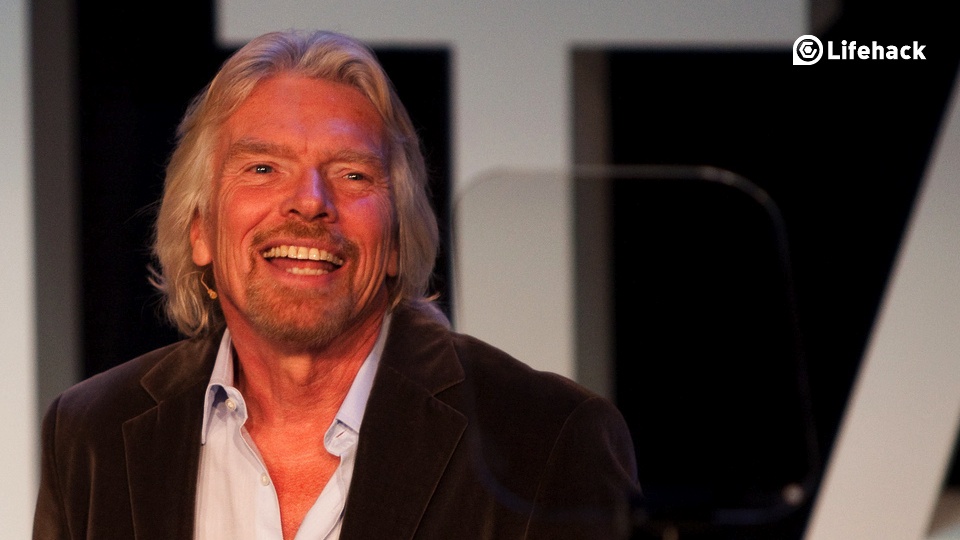 7 Reasons Why You're Not A Millionaire
If you're not a millionaire, don't give up hope that you will become one someday. Take note of the reasons you aren't a millionaire and resolve to make changes that will make a million dollars obtainable, even for the average person.
1. You're Not Your Own Boss
Although there's no guarantee that self-employment will earn you a million dollars, it's really unlikely that working for someone else will get you there either. There are very few jobs that pay million dollar salaries.
Don't quit your day job tomorrow to launch a business, however. Instead, consider keeping your day job while you start a business on the side. You'll have the security of your current salary along with an opportunity to create a business where you can earn extra cash.
2. You Avoid Taking Risks
People don't become millionaires without taking any risks. Taking a risk doesn't mean you need to invest all your money into a single investment or that you need to gamble earnings foolishly.
However, taking calculated risks is often part of good money management. No one gets rich on the interest they earn from the bank. Instead, millionaires know how to invest their money wisely.
3. You Never Act on Your Good Ideas
It's one thing to come up with million dollar ideas, but a completely different thing to act on them. If you are more a dreamer who never puts his money where his mouth is, you'll never get rich. Millionaires don't sit around and watch others advance in life. They take action to help them reach their goals.
4. You Don't Manage Your Money Wisely
The average person has the potential to become a millionaire in today's world. Sound investments, a solid budget, and clear goals can mean that a person who earns an average salary can become a millionaire by retirement.
If you don't manage your money wisely now, however, it's unlikely that you'll be able to handle a million dollars with good sense. Establish a budget and create goals for yourself to help you save money now.
5. You Don't Set Clear Goals for Yourself
People who don't have clear goals aren't going to make smart money decisions. You need goals to help you save money and invest wisely.
Create goals, such as getting out of debt or saving up for a vacation home. Creating goals will help you determine whether or not you should spend your money on other things that come up in the meantime. If you're saving with a specific goal in mind, it's much easier to say no to tempting opportunities to spend money.
6. You Don't Put in Enough Time, Effort, and Energy
No one makes a million dollars by watching TV or sleeping 12 hours a night. Unless you're lucky enough to win the lottery or inherit a windfall, becoming a millionaire takes hard work.
Millionaires consider the time and energy they put into a project to be an investment. They understand they won't get immediate results but are willing to put in the hard work it takes to see the fruits of their labor. Learn how to manage your time wisely so you can become more productive with your efforts.
7. You Aren't Networking with the Right People
You won't become successful in life if you spend time with lazy people who aren't interested in managing their money wisely. However, if you surround yourself with energetic, successful people, it will rub off on you.
Develop relationships with successful people in your community. Look for people who can mentor you in your efforts to manage your finances, invest wisely, or build a business. Spending time with others who share your goals can help fuel your passion and efforts to become a successful millionaire.
Credit: Lifehack
เวอร์ชั่นภาษาไทย
1) เราไม่ใช่นายตัวเอง
ถึงแม้การทำธุรกิจของตัวเองไม่อาจรับประกันได้ว่าเราจะประสบความสำเร็จ แต่ก็ต้องยอมรับว่าการทำงานให้คนอื่น (เป็นลูกจ้าง) ก็ไม่ช่วยให้รวยเช่นกัน
แต่แทนที่จะเดินไปลาออกจากงานประจำในทันที ใจเย็นก่อน ทำงานประจำต่อไป แล้วค่อย ๆ สร้างธุรกิจของเราเองเสริมขึ้นมา (วันหนึ่งมันอาจเติบโตเป็นธุรกิจใหญ่โตที่จะเปลี่ยนชีวิตเราก็ได้)
2) เรากลัวที่จะรับความเสี่ยง
เราไม่สามารถรวยขึ้นมาได้โดยไม่รับความเสี่ยง ไม่มีใครที่รวยขึ้นมาได้จากดอกเบี้ยเงินฝากธนาคาร (ไม่นับว่ารวยแล้วเอาเงินไปฝากธนาคาร) ซึ่งไม่ได้หมายความว่าให้ทุ่มเงินลงไปอย่างไม่ลืมหูลืมหา แต่ให้รับความเสี่ยงอย่างรอบคอบ ต้องเข้าใจอย่างดีซะก่อนว่าเรากำลังจะทำอะไร
3) เราไม่เคยหยิบเอาความคิดดีๆ ขึ้นมาลองทำ
คนที่คิดไปเรื่อย ๆ แต่ไม่ลงมือทำ ไม่มีทางรวย … คนที่รวยขึ้นมา เกิดจากการไม่นั่งเฉย ๆ แล้วเฝ้าดูคนอื่นรวยขึ้นไปเรื่อย ๆ แต่เขาจะลงมือทำ
4) เราใช้เงินไม่เป็น
คนทั่ว ๆ ไปถ้ารู้จักศึกษาเรื่องลงทุน รู้จักควบคุมต้นทุน รู้ว่าอย่างไหนเรียกถูก อย่างไหนเรียกถูกกว่า (กรณีทำธุรกิจ) ก็สามารถสะสมความมั่งคั่งจนกลายเป็นคนรวยได้
5) เราไม่มีเป้าหมายที่ชัดเจน
คนที่ไม่รู้ตัวเองว่าต้องเก็บเงินให้ได้เท่าไร ต้องหาเงินให้ได้เท่าไร ต้องเอาไปทำอะไร สุดท้ายเมื่อมีสิ่งยั่วยวนใจผ่านเข้ามา ก็จะเสียเงินไปง่าย ๆ กับเรื่องที่ไม่จำเป็น สุดท้ายไม่เคยทำอะไรได้เป็นชิ้นเป็นอัน
6) เราไม่ได้ทุ่มเทมากพอ
ไม่มีใครที่รวยขึ้นมาได้จากการนั่งดูทีวีและนอนวันละ 12 ชั่วโมง นอกจากว่าเรามีกองมรดกหรือไม่ก็ถูกล๊อตเตอรี่รางวัลใหญ่ … การจะร่ำรวยขึ้นมาได้ ต้องทำงานหนัก ทั้งแรงกาย และ แรงความคิด
7) เราไม่คบคนที่ควรคบ
คบคนเช่นใดเป็นคนเช่นกัน เราไม่มีทางสำเร็จขึ้นมาได้ ถ้าใช้เวลาส่วนใหญ่ไปกับคนขี้เกียจทำมาหากิน เฉื่อยชา … แต่ถ้าเรามีกลุ่มเพื่อนที่กระตือรือร้น มีประสบการณ์ สามารถให้คำปรึกษาที่มีประโยชน์ เกื้อกูลกันในทางที่เจริญ เราก็จะได้รับแรงกระตุ้นจากกลุ่มเพื่อนให้ก้าวหน้าไปด้วยกัน (แต่ทั้งนี้ กลุ่มเพื่อนที่น่าคบ – ในเชิงธุรกิจ – ก็มักจะเลือกคบคนที่น่าคบด้วยเช่นกัน ถ้าเราเฉื่อยชา เขาคงไม่อยากคบเรา, to be fair)